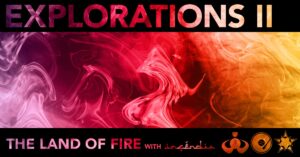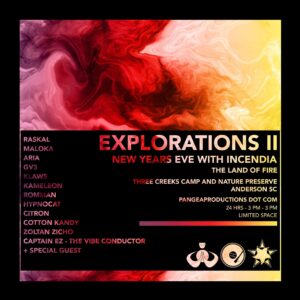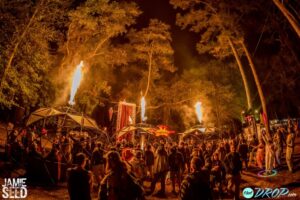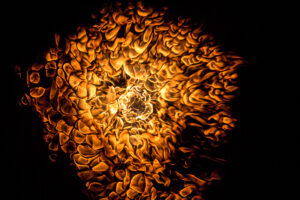 Dec 31, 2020 at 3 PM EST – Jan 1, 2021 at 3 PM EST
Three Creeks Camp And Nature Preserve, 1150 Erskine Rd, Anderson, SC 29621
Re:Think Techno & Pangea Productions
in collaboration with Incendia present:
.::Explorations || – The Land of Fire::.
a New Year's Celebration
December 31st 2020 – January 1st 2021
3pm-3pm
~~~~~~~~~~~~~~~~~~~~~~~~~~
We invite you to a special New Year's celebration surrounded by spectacular fire, amazing music and beautiful nature!
Our friends at Incendia are raising the temperature with their Fire Dome, Pyrotechnics and Fire Inversion techniques while we will have some of the areas best regional artists keeping us grooving and dancing all day and night under the beautiful skies of South Carolina!
Check out some of their Mesmeric, immersive spaces melding the worlds of art, engineering, and science:
www.experienceincendia.com
In Open Air, we will create a world of heat, fire, color and imagination where all senses are awaken.
We will also have a Large Tent to cover the Dancefloor Area.
SOUND & VIBE CONDUCTORS line-up
In no particular order….
HUMANO (GVL)
https://soundcloud.com/humano1111
G-Cord (CLT)
https://soundcloud.com/g-cord
Surprise Guests and Family Jam afterhours TBA.
More to be announced…..
~~~~~~~~~~~~~~~~~~~~~~~~~~
This is a Private Event, Limited Capacity!
*****Please feel Free to Invite your good Friends who would enjoy an amazing gathering to leap into 2021!!!********
~~~~~~~~~~~~~~~~~~~~~~~~~~
Only a limited number of tickets will be available for purchase so don't wait!!! 100 tickets available.
We will also have a Large Tent to cover the Dancefloor Area.
PayPal to :
welcometopangea864@gmail.com
(for friends and family is great please!)
cashapp to $ClaudiuNedelea
venmo to @Claudiu-Nedelea
Early Bird ( Dec 10 – Dec 13) : $50/each – SOLD OUT
Tier 1 (Dec 14 – Dec 20) : $55/each
Tier 2 (Dec 25 – Dec 31) : $60/each
Special 4 Pack tix – $200 ($50 each) – must be purchased at once.
Once you purchase your ticket, send all the name(s) to :
welcometopangea864@gmail.com so we can have you on the list at the door!!
~~~~~~~~~~~~~~~~~~~~~~~~~~
We will have a Large Tent to cover the Dancefloor Area.
We are taking all precautions to keep all safe on the dancefloor – masks are required as well as we ask that you get tested closer to event time. Ticket cost will be refunded if you are not feeling well or are sick.
Peace and Light!
Rethink Techno & Pangea Productions